Our next-generation broadband services replace the legacy services which rely on the PSTN network. The new services we provide are future-proof and will enable your business to move to new technology standards such as Hosted telephony & cloud services.
Will your systems be effected by the BT network Switch Off?
In 2025 BT will proceed to turn off the Digital Network (ISDN) & Analogue network (PSTN).
Fast & flexible
Services can be ordered, configured, and often delivered within hours. 
Great customer support
Our priority is to create strong, long-lasting relationships with our customers.
Solutions that just work
We make the move to us smooth and painless, without any of the hiccups. 
Reliability and continuity
Our team has been with us for years, so you get the continuity that others cannot provide.
Next-generation broadband is ready,
are you?

 We've everything you need!
Future-Proof Connectivity
Just like normal broadband, but
completely different
Your location, and the current infrastructure, determine what broadband services you will be able to receive. The good news is that there is a massive drive at the moment to update the networks before 2025. The likelihood is that next-generation broadband is already available, and you may not even know it!
Key
features

and benefits
Free to upgrade
If you still have ADSL or an older fibre connection time is fast running out to make the change. Don't be caught out by the BT PSTN shut down and end up losing your broadband service altogether. Upgrading to the next-generation broadband is free!
Avoid BT price hikes
BT is steadily increasing the wholesale costs of all old landline products. Service providers are having to pass these costs on to their customers who remain on these old services. Our new business broadband services do not need a separate landline, meaning you can keep your costs to a minimum and avoid the increases.
Super-stable
Next-generation broadband will often be more stable and reliable than your old broadband, connecting you 'all the way' with fibre.
National coverage
Most of the new generation of business broadband services are available UK-wide. In the unlikely event that they are not in your area, we offer free, priority upgrades to next-gen services to our customers when they do become available.
VoIP ready
If you are also looking to move to VoIP (Voice over Internet Protocol) all of our next-generation broadband services come 'out of the box' ready for our hosted telephone systems.
Better cash flow
With hard times upon us, we can offer packages which include free installation and a free Wi-Fi router, to help keep your outgoings to a minimum when moving to us.
Ultra-Fast Broadband
Introducing
SoGEA
Single-order Generic Ethernet (SoGEA) is a bit of a mouthful, but it is Super-Fast! Our Future-proof fibre broadband gives you speeds of up to 80Mbps as standard.
SoGFAST (Single order GFAST) is a new type of service. If it's available where you are, we can 'pump up' a SoGEA broadband to allow for an even faster connection, expect speeds of up to 300Mbps.
Full – Fibre
Connecting your property
directly

to the exchange

Fibre to the Premises (FTTP) is now becoming much more readily available across the UK. FTTP Connects your property directly to the exchange with fibre optic cable. This is the best broadband available with breakneck speeds of up to 1000Mbps.

If your business is still currently using any legacy services such as ADSL or Fibre to the Cabinet (FTTC) broadband, you will need to upgrade before 2025. It's quick and easy to upgrade so get in touch and we can help you.
Frequently asked
questions
Do we have to use your router?
No, if you have specific requirements, you can use your own compatible equipment. We will simply send you the service login details so you can easily configure & connect using your third-party equipment.
Will I need to upgrade my existing router for your broadband?
Not necessarily, most modern routers are compatible with next-generation SoGEA broadband services. Sometimes when upgrading to Ultrafast FTTP or SoGFast your router may need to be upgraded because of the big jump in bandwidth the router will need to handle. Our support team can help advise, alternatively, you can contact the router manufacturer, most show compatibility on their websites.
Will I have downtime when upgrading?
Not likely, down time is very rare when upgrading or migrating your broadband services. From FTTC to SoGEA is a simple process, mainly handled off-site so you are unlikely to even need an engineer visit. If you are upgrading from FTTC to FTTP a site visit will be required.
Can I keep my phone number if we upgrade to SoGEA?
Yes, for customers that use their numbers for calls or fax and need to retain them, there is a simple process we complete to migrate them to our hosted telephony platform. The upgrade to the broadband happens at the same time as the number transfers over so that it reduces any risk of downtime.
Will I need an engineer to install FTTP?
Yes. An Openreach engineer will need to visit your offices to install a new fibre optic modem called an ONT. This is a small box installed on the wall where the fibre comes into the building. Your router will connect to the Ethernet port marked Port 1. If you are using one of our pre-configured routers, the engineer will connect this and test everything is working as it should.
Does the installation work take long for FTTP?
On a regular installation, it can take between 1-3 hours for the internal and external work to be completed.
How long from ordering does the installation take?
New installations normally take 10-20 working days from placing the order however, if you have an urgent requirement, get in touch as orders can sometimes be 'fast-tracked' if you are happy to pay the Openreach charge to expedite the order.
How long will we have to wait to be upgraded?
In most cases quickly, If you currently have one of our FTTC or ADSL broadband services and next-generation broadband has become available, upgrades to SoGEA can often complete within just a few days.
Slow or No broadband, what shall I do?
Although broadband faults are very uncommon, unfortunately, they do sometimes happen. If you have tried testing the speed hardwired (rather than over Wi-Fi) and tried a router reboot, the next step is to contact us so we can investigate the issue for you at the network level and if necessary arrange for an engineer visit. If you are unlucky and do get a fault, rest assured that most faults are fixed very quickly.
What speed can I get with FTTP?
Ultrafast broadband is available in lots of different bandwidth options. Download speeds are available between 40mbps to 1000mbps. The great thing about FTTP is as there is no copper leg connecting you to the local cabinet, slowing you down, so speeds are normally very close to the maximum advertised speeds.
My Wi-Fi range does not cover the whole building, what can I do?
Often customers confuse poor internet with poor Wi-Fi. To improve Wi-Fi-related issues firstly try moving your router to a better location, away from other electrical devices which may interfere with the signal. Adjusting the Wi-Fi settings within the router can also help. Alternatively, investing in wireless access points is a surefire way of giving you consistent wireless performance across your whole site.
We are moving offices, what do we need to do?
If you have plans to move to a new location please get in contact with us as soon as possible, this can be done before purchasing or signing your new property lease. The business move team will check broadband availability for you at the new premises and project manage the move of your services for you so you don't have to.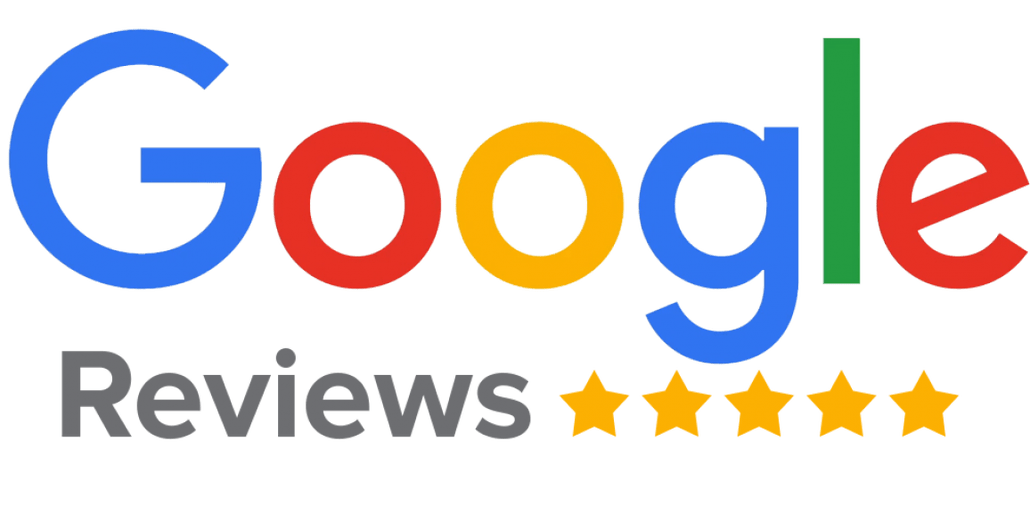 Sam Hughes
I have had the pleasure of working with Simon and his Team since 2015. TMC understand the needs of schools and the support required to provide the right level of service at the best price. Their services have saved us £'ss over the years, I have used TMC for both commercial lines and mobiles phone and the service and delivery has always been top standard.
Paul Ricketts
TMC Telecom have provided our IT business with our hosted telephone system & mobiles for several years now. We always get brilliant service, so much so that we often recommend them to our clients in and around Droitwich.
Edward Peasgood
We have use TMC Telecom for many years and have always found Simon and his team amazing, nothing is ever too much trouble. Very knowledgable with lots of different solutions and ideas to make a bespoke solution for our needs.
Graham Easham
We approached TMC when our existing business telephone contract expired. I was impressed by Simon's knowledge and approach, which put my priorities as a customer ahead of those of his business. The quote we received was very competitive and reduced our phone costs by 50%. We needed a supplier that works with us a partner - TMC does that. I can highly recommend them.
Soussan Bowen
Simon, Aimee, and the team have been excellent to work with. Always very helpful whenever we have any questions, very friendly, and easy to communicate with. They've been invaluable to us as a business and would highly recommend them.
Stacey Slater
We have been a customer of TMC for many years now for our telephones, broadband and mobiles. We are always pleased with the high quality level of service provided, particularly by Simon and Aimee, our main contacts, they are both very friendly, approachable and helpful and work quickly to resolve any issues. Simon has recently helped us to implement a whole new phone system and we are extremely pleased with the results. 
Ellie Dunn
We have been a customer of TMC Telecoms for seven years now and have had excellent service through that time, so much so that we moved our mobile contracts over to them about four years ago. The staff there are down to earth and always quick to action whatever request is made and have constantly shown that they are doing what is best for myself and the company whilst keeping me informed along the way. I would not hesitate to recommend this company to anyone who has any telecoms requirements.
Heidi Horton
TMC are a great company to deal with offering a very personal service and are always on hand to help with any query, no matter how small. I would have no hesitation to recommend them.
Let's chat
Request a free call back. We'll be happy to help.